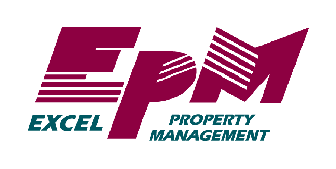 (559) 688-1400
Your Property Management Company
All rights reserved by Excel Property Management
Excel Property Management (EPM) saves you time and money wile you enjoy the income of owning rental investment property.

The time consuming screening of potential tenants and day to day events can be a full time job. We at EPM have the experience to provide the owner with comprehensive leasing and management assistance that goes above and beyond what is provided by most companies. The difference in property management firms is often the quality of services. Excel Property Management's company goal is to provide outstanding service to you and your residents.

Below are only a few of the of the services that we provide, please contact us to discuss your needs with one of our Property Managers.


• Services that we provide are as follows
• Qualifying Prospective Tenants
• Performing Background Checks of tenants
• Move-in and Move-out inspections
• Monthly statements
• Bill Payment
• Collecting Rent and Deposits
• Arranging Maintenance and Repairs
• Eviction Coordination